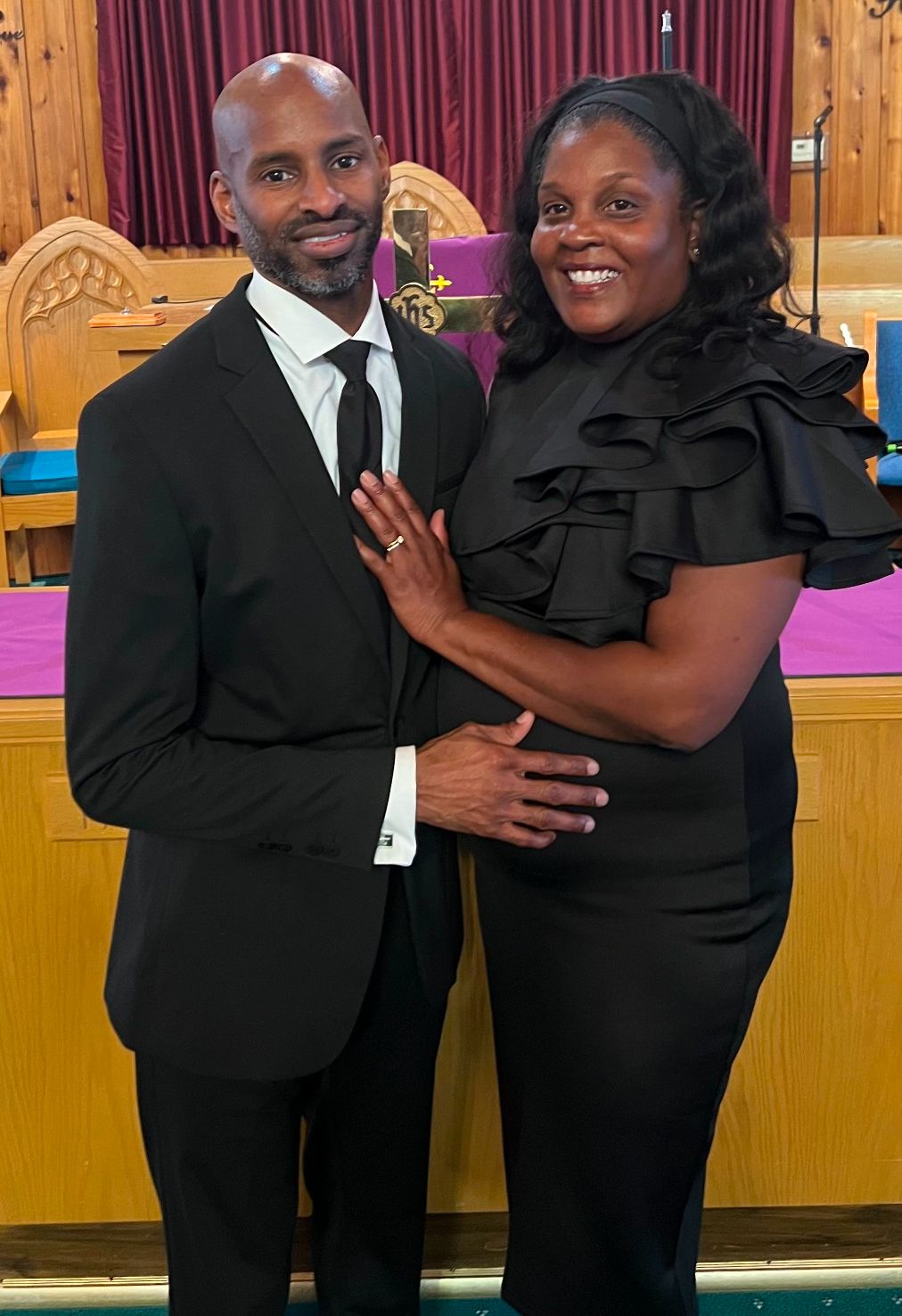 Our Pastor
Pastor Samuel T. Duren is a native of Peoria, IL, and the fourth child of five of Francis and Jean Duren. Samuel recognized the calling to ministry at age 13 while attending Zion Baptist Church of Peoria, IL. From that moment on he began seeking God's face and serving within the church under Pastor Cleo R. Brand. Pastor Brand licensed and ordained Samuel in 2000 and 2001 respectively. Samuel graduated from
Hampton University
in Hampton, Virginia with a Bachelor of Arts in Sociology in 2000 and received his Masters of Divinity from Lincoln Christian University and Seminary in Lincoln, IL. He married his lovely wife, Stacy Duren, and together they are the proud parents of four children together.
God has honored Pastor Duren with the privilege of pastoring Zion Baptist Church. Samuel desires to serve God in preaching and teaching the Lord's word and lead Zion to be a place where all people can come and receive help for their lives. He is an energetic person who desires to grow in leadership and lead Zion Baptist Church in Building a Better Community.
Samuel desires to serve and give back to his community. He has served as board member for the Tri-County (Peoria) Urban League, Peoria County Health Board, the Nehemiah Initiative and the African American Hall of Fame Museum and apart of the Greater Peoria Area Clergy.
Minister
Calvin Price
cprice@zionbcpeoria.com
Administrative Assistant
Carol Thomas
Phone 309-676-4828
Email zion@zionbcpeoria.com