Zion Celebrates 128 years!
Church Anniversary
By Samuel Duren | April 20, 2007
Zion is grateful for God blessing us for 128 years of ministry to the community. We have guest Pastors that will celebrate and lead us in worshiping God on Sunday, April 22, 2007. Morning worship Pastor Lonnie Whisker, of Hope Bible Church of Peoria, IL, will give the morning message. The afternoon program at 3pm, Pastor Nelson Pierce, Jr will lead us in worship. Pastor Nelson Pierce, Jr. is the pastor of Unity Fellowship Church of Godfrey, IL.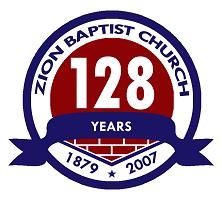 Back